When we're learning something new, it's usually a process and things don't always jive right away. I've noticed over my years of teaching guitar that students can get discouraged pretty quickly, especially the beginners.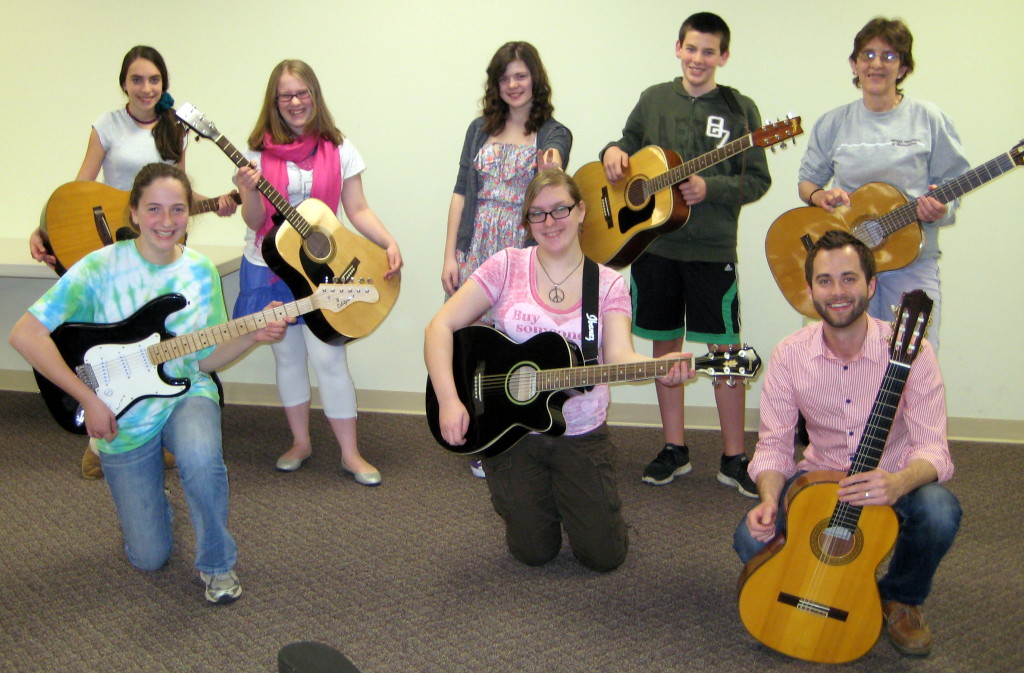 I've been able to tweak my teaching technique and try different ways of encouraging my students to see what they respond to the best and to see what generates the best results as well.
Here are 3 things I learned about encouragement from teaching guitar:
1. People tend to focus on the negative. After finishing a piece, many times the student will point out what they did wrong. This is especially true with my adult students. I think as we get older, we tend to lose the carefree, optimistic outlook that kids have.
2. I use the sandwich technique when critiquing. Let's face it. My students would never get any better if I just patted them on the back 100% of the time. So, I first genuinely point out something that was done well, then make suggestions for improvement, followed by another genuine compliment.
3. Everyone can use encouragement. I think Truett Cathy said it best when talking with a colleague. He asked, "How do you tell if a person needs encouragement?" His colleague replied, "I don't know. How?" Truett Cathy responded, "Check if they're breathing. If they're breathing, they need encouragement."
I've been able to apply these principles in my other areas of life and they hold true there just as well.
Question: Have you tried anything new recently? Was anyone there to encourage you?