A team of oxen is amazingly strong. When pulling a load together, they can pull three times the amount than each would be able to separately!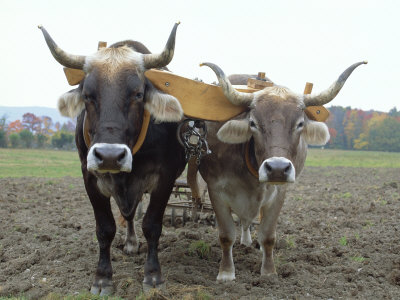 Lately I've been comparing this to marriage. In marriage we are two individuals, obviously. Two individuals can get places. Two individuals working together as a team, however, can hardly be stopped!
How important is this "being on the same team?" After all, doesn't being married automatically make you on the same team?
Not especially.
So what makes a good team in a marriage?
Here are three things we have learned on how to build an unbreakable team:
1. Have a common interest. Aside from kids, the house, jobs, or church, find something that you both enjoy doing together. Whether it be skydiving, growing roses, or cooking, give your marriage the gift of connecting on something that binds you together. It will take you to new heights.
2. Learn the art of listening, and asking good questions. Seek first to understand, then be understood. Try it. It is harder than you think. Listen, ask questions, and listen some more. Don't judge, don't take offense, just listen. You will hear amazing things!
Want your spouse to love you more? Stop talking, stop nagging, and listen to them.
"There is no such thing as a worthless conversation, provided you know what to listen for. And questions are the breath of life for a conversation."   -James Nathan Miller
3. If you are on the same team, than BE on the same team! When you are on the same team there are certain things that happen:
– You always have your teammates' back. Always. Even when they are not with you, speak highly of them. Don't put them down. Ever.
– You are united on all fronts. This filters down into all areas of life whether it be kids or money. Do what it takes to get united. Face the challenges head on. Get help if need be. Deal with the conflict immediately. One person can't throw in the towel and expect the team to stay together. Both members have to be ALL IN.
– Have a vision for the possibilities of what you can accomplish together. Dream together. Dream big, bold, gutsy dreams together. Talk about those dreams often. Talk about them and work towards them. Have goals of how to get there. Give your marriage the gift of seeing beyond the here and now.
Question: What are some ways you're building an unbreakable team?