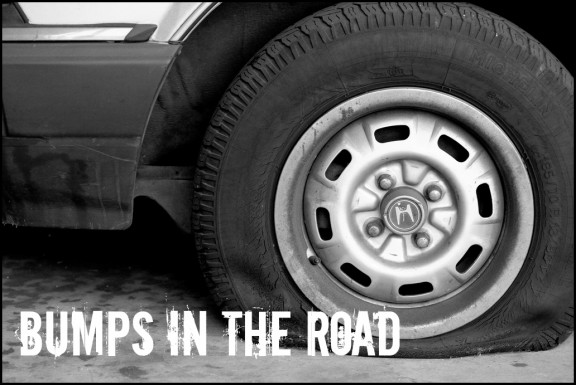 So, what do you when things don't go as planned and you find yourself in the middle of a tough situation not knowing how it's all going to work out?
You focus on the positive, learn from the experience, and embrace the journey, right?
While that's the cliché answer and what you're supposed to do, it's a whole lot harder (and scarier) to actually do that when you're going through something difficult.
Claudia and I are at an interesting place right now. While our music school is going very well overall, the summer didn't go as planned. Business took an unexpected downturn when we thought it was going to continue to grow like it did last summer.
Result: business profit down 20-30%.
Just before that happened, Claudia quit her part-time job to focus on and launch her book project. We have a marketing plan in place and thought we would start seeing income from this back in June.
Reality: The book hasn't been printed yet. Claudia is doing an amazing job and is super efficient with the little time she has to devote to this project, however, it turns out there's a whole lot more to the project than we originally thought.
And just to throw in an extra dash of uncertainty, we're in the process of selling our house via short sale and will need to move in the next one to ??? months. We have to wait till the bank says, "OK, go!"
I'm not telling you all this to vent or plead for sympathy. I hope that it encourages you. You're not the only one hitting obstacles or scrambling to figure things out as you go.
As cliché as it sounds to "focus on the positive, learn from the experience, and embrace the journey," this is exactly what we're learning to do.
You see, I want to become a stronger, better person. I want to become a more effective leader for my family, employees, and friends and colleagues. I want to become an all around more successful person in every sense of what that word means.
I know it's going through experiences like this that are going to get me to where I want to be. We can't grow in a vacuum; we grow by doing and going through things, coming out on the other side a changed person.

Because I know that and because that's what I choose to focus on, I am grateful for this time of our lives and all the challenges we're presented with.
No, we don't know how it's all going to work out. But we're not letting that paralyze us or keep us from moving forward. We're showing up everyday, working hard, and continuing to invest in the other areas of our life besides just business and finances.
In spite of our current challenges, all is well. Life is in the living. This is my life and I'm embracing the now. I'm not falling for the trap of "things will be better when…" Bumps in the road make the victories that much sweeter!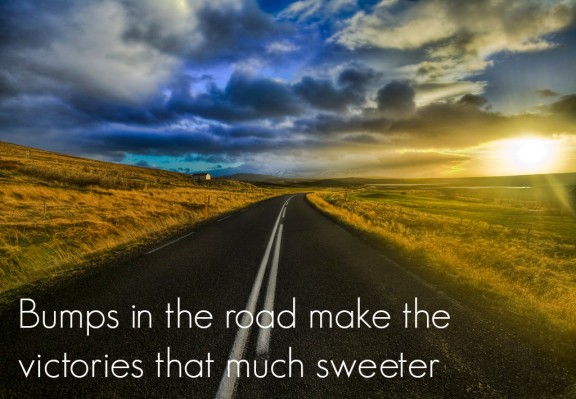 Photo Credits: Jeremy Brooks and Stuck in Customs via Compfight cc