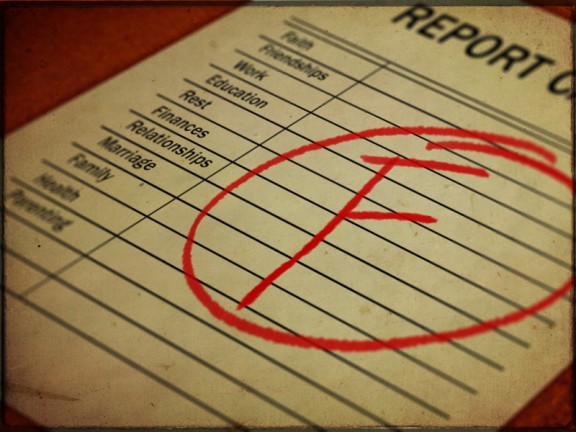 I've long heard the concept of "fail early, fail often." And, while I understood it in theory, I struggled to see its real, practical benefit. This all changed when I realized that failure gives us knowledge and skills which cannot be gained any other way.
In his book, The Happiness Advantage, Shawn Achor tells of a study where 90 people went through a software training program. Of the 90 people, half of them were given instructions on how to avoid all errors, while the other half was intentionally guided into errors and needed to figure out solutions on their own.
Here's what they found: Because the the latter group had learned how to work through errors on their own, their self confidence was higher, their knowledge of the software better, and they were far faster and more accurate in using the program than the group who had avoided all errors.
Gaining unique knowledge
Professor and psychologist Tal Ben-Sharar said, "We can only learn to deal with failure by actually experiencing failure, living through it. The earlier we face difficulties and drawbacks, the better prepared we are to face the inevitable obstacles along our path." /Tweet this/
Everyone has obstacles. The key thing we need to realize is failure gives us unique knowledge and skills which cannot be gained any other way. Failure actually enables people go on to significant success.
There are plenty of examples of this in business. Post-it notes were the result of glue not setting right. Henry Ford failed with two automotive companies before he succeeded. Michael Jordan was cut from his high school basketball team. And Colonel Sanders only created his wildly successful KFC franchise after his Sanders restaurant failed due to a new interstate which rerouted all of his customer traffic.
Chris Brogan says, "The key part of failure is learning and adapting and moving on." If we just fail and don't learn anything from it, that's not beneficial.
Taking risks and trying new things
The question then arises, should we then try to fail?
My advice is, rather than deliberately failing, learn to take risks and try enough new things that failure will naturally happen.
A while back, here on the blog, Claudia and I tried a Date Night Contest. We were thinking we would get lots and lots of entries and everyone would be raving about it. While we did get some response, it wasn't nearly the slamming success we were expecting.
Rather than stopping there and never trying another group project, we decided to learn from the experience and try again. We later ran a Focus Challenge and a Productivity Experiment which were very successful with nearly 100 participants and 2000 comments between the two.
This past spring I also tried opening a new class for our music school. I had high hopes of a great turnout and an influx of new students. What happened? Not even one person showed up to the class! After I got over my disappointment (read more on this failure here), I made a few adjustments and tried again, and again. With each new class I saw better results. These classes have turned out to be the best way for us to get new students.
So, I have seen first hand that failing does have practical (and amazing) benefits, if we learn from our experiences. Therefore I encourage you, fail early and fail often. You'll gain precious knowledge and skills which will help propel you on to great success!
Photo Credit: amboo who? via Compfight cc