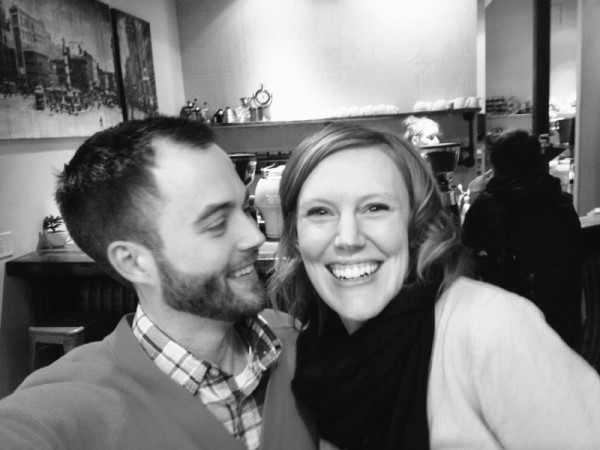 Entrepreneurship and marriage. I find both to be awesome. Blending them together well, however, can be the tricky part.
I can't tell you how many people we have met since jumping into the entrepreneurial world that struggle with this issue.
One spouse may be passionate about entrepreneurship and one isn't, or the business is sucking all the time and the life right out of a marriage. Whatever the issues may be, this is obviously a hot topic and one that needs attention.
Thankfully, entrepreneurship is not only something Michael and I are both passionate about, but it has also grown and strengthened our marriage and brought our lives a deep sense of fulfillment.
So, I thought it might be helpful to share some of the things we have learned along our entrepreneurial journey about support, getting on the same page, and keeping our marriage healthy while running our own business.
Here are four things:
1. Boundaries! – When and where do you work?
When you own your own business, the boundary lines can get very blurry. There is always something more you can work on. And since you can do work from anywhere with phones and laptops, when is enough, enough?
I know so many people who work on their business constantly and barely spend time with their spouse or kids because they are working ALL THE TIME.
And when they aren't actually at their office working, they are on their phone checking messages or emails during family time. I don't care what anyone says, this does NOT count as time together!
Focused time together means intentional and focused time. It means you are fully present and engaged. It means work is set aside.
To accomplish this, Michael and I have given ourselves work hours. A time when the work day starts and ends. You have to do this for yourself when you are your own boss because no one tells you when to start and stop!
Work is off limits during off hours (including checking phone messages and emails – in fact, our phones are often on silent during these times) and it gives us necessary time together as a family and a couple away from work.
The daily schedule is printed out and is on the refrigerator for us both to see. This provides accountability and predictability. This is so important, especially for the spouse who is waiting at home with little ones! 😉
We decided at the very beginning we never want to sacrifice the long term health of our marriage or relationships because of our business. That being said, there have been times when more time is invested, but we make sure it doesn't become a habit.
2. Get a smokin' marriage by learning together! It works!
Learn together by reading the same books, listening to the same podcasts, and attending conferences. I can't tell you how much this alone changed our marriage! This is what brought about the ideas for our business, this blog, life changes, raising a family, nurturing a healthy marriage… everything!
Our marriage before we started on this journey was… well, just ok, but this took it to the next level of awesome.
Learning together opened up a whole new avenue of communication for us and because we were communicating more, our marriage grew by leaps and bounds. As we learn together, we grow together.
3. Where are you going? Do you both know?
Getting on the same page with what you are working towards is often completely overlooked in marriage, often not intentionally, but by default. Life gets busy.
This looks like getting clear on life and business goals – together, and setting up clear short and long term goals and deadlines for things. Progress brings such life, and knowing you are making progress in the direction you truly want to go brings amazing lightheartedness and enjoyment.
Working toward goals together has given our marriage and relationship such depth and purpose. It finally feels like we are a team instead of two individuals doing life and helping each other out from time to time.
This is something we have noticed we need to do on a regular basis to stay ahead of where we are going and stay on the same page.
I can tell you wholeheartedly that when we both know where we are headed long term, and we are both working towards it on a daily basis, the amount of love, support, and joy that flows within our household is boundless! Days feel SO VERY LONG and FULFILLING.
4. Take an interest
Every situation is different with which spouse works and how much and who is home with the children (if you have children). But taking an interest in your spouse's world (whether it is being at home with kids or out working) is so very important.
Both spouses need to chip in in this area. Find a way to connect with the other person's world whether it be listening to a podcast together, or reading a book or an article together.
If I said it would help bring you closer together as a couple, would you do it? Cause it will!
In conclusion, here are two couples that I know balance entrepreneurship and marriage well. Look them up, listen to and learn from the lessons they have learned along the way. They are Michael and Gail Hyatt, Dan and Joanne Miller.
P.S. Both of them have shared on marriage and entrepreneurship and I highly recommend taking a listen! 
Go here to hear Michael and Gail. And here to hear Dan and Joanne.