This is a brief recap of the month of August for us and some of what's been going on in our lives. It's been an exciting time with a lot happening all at once. Summer came to a close, we were prepping for a vacation, and some neat things happened in the business to mention a few.
Business updates
This month of August has been a special month for us. Our music school business has officially replaced my previous income! We did it! I got out of my unhealthy job situation and we started our own business!
Also, we brought our first teacher onboard and we're super excited about this wonderful addition to our team. This is a recent college graduate who will be teaching flute and piano. It's been really neat to build the business to the point to where we're able to provide students for another teacher.
Making extra money for vacation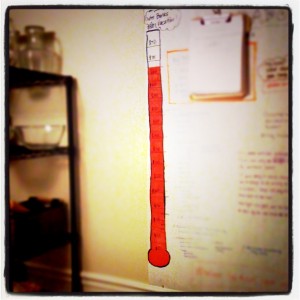 In the month of August, we set the goal of making an extra $800 to put towards an upcoming vacation.
We were mystery shopping fanatics with both Claudia and I taking on just about every one of the jobs we could.
While we didn't quit reach our goal of $800, we were close with $699!
Be on the lookout for a post telling exactly how we did this and how much we averaged per hour etc.
Top Monthly Commenters
Here are the top commenters on the blog for the month of August. Thanks folks for your input and contributions via commenting!
 Donna Yates (15)
 John Cole (5)
 Other stuff
I read a great post on productivity and was challenged to finally get my often sporadic  work habits under control. Email is a big issue for me and I have the problem of not focusing on one task at a time when working on the computer. I found this post super helpful!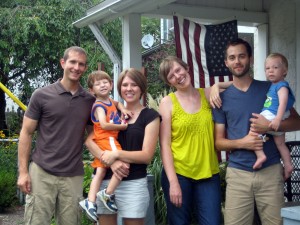 We also were blessed to have the company of Steve and Jody Berkey with us for a few days as they were coming through our area on their Epic Adventure.
They were kind enough to answer a few questions for me about how they quit their jobs, sold all their stuff, and started a business. You can watch the interview here.
Question: What was a highlight of the month of August for you? You can leave a reply in the comments of the post.