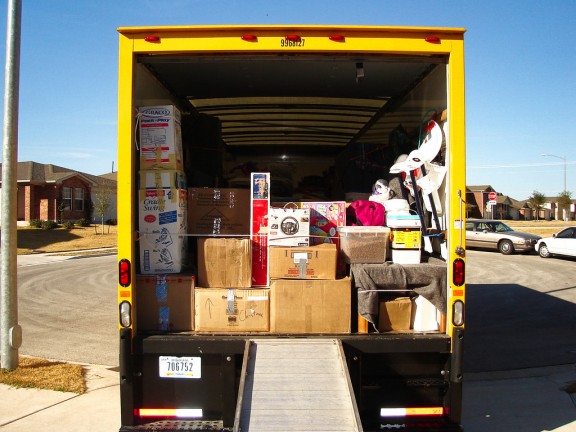 This past weekend, Claudia and I moved. It was a local move, about 20 minutes from were we were before in the Philadelphia area. Everything went really smoothly thanks to all the friends and family we had helping us.
With with a change like moving comes such a range of emotions. There's the excitement of a new place and a new chapter in your life. And then also the sadness that comes from leaving a place where you have so many memories – the house we moved from was the first home we owned and where our son was born.
As I look back over the past year leading up to this change, I realized how what I focused on dramatically impacted how I handled everything and the course on which we were headed. I identified a couple of things that helped me navigate this change successfully.
Here are three things to focus on to help navigate change successfully:
1. Focus on the positive – Rather than worrying and getting overwhelmed in the flurry of change, focus on the positive. List all the good things that are going to come because of the change. Remind yourself of those.
2. Focus on what you're going to – Rather than focusing on what you're leaving, focus on where you're going to. If you're focused on the past, your life is full of regret. Focus on the hope of the future. That's where new energy and life comes from.

3. Focus on the fact that your life has seasons – Sometimes things change and they're not exactly the way we want them to be. Remember that life has seasons and things won't always be this way.
Heraclitus said, "The only thing that is constant is change." Knowing that change is constant, focus on these three things to help navigate change successfully.
Question: Which of these three things do you need to focus on with a change in your life?
Photo Credit: TheMuuj via Compfight cc