Books have been a huge game changer for me. Looking back over all the books I've read, there are many which have influenced me in a powerful way.
However, there are a select few that impacted me on an even greater scale. These are the ones I reread and refer back to over and over again. I call them my pivotal books. One these is Zig Ziglar's classic, See You At The Top.
As someone who is relatively new to the world of entrepreneurship and business, there are many leading entrepreneurs I look up to. I decided to ask a few of them to share a pivotal book recommendation and why it made such an impact in their lives.
Here is the recommended reading list I received from 20 leading entrepreneurs.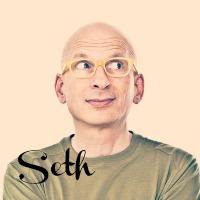 Seth Godin – sethgodin.com
Pivotal book: The Republic of Tea by Mel Ziegler and Patricia Ziegler
"It exposed the long hard road for what it is… a journey worth taking."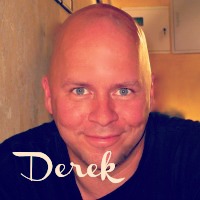 Derek Sivers – sivers.org
Pivotal book: Turning Pro by Steven Pressfield
"It was the right message at the right time for me. About facing fears, eliminating excuses, losing your ego, and getting back to work.
He kept calling himself an author, but had never finished a book. So he rented a cabin in the woods, and vowed to finish it. My favorite quote: 'I didn't talk to anybody during my year of turning pro. I didn't hang out. I just worked. I had a book in mind and I had decided I would finish it or kill myself. I could not run away again, or let people down again, or let myself down again. This was it, do or die. I had no TV, no radio, no music. No sex, no sports. I didn't read the newspaper. I was truly productive, truly facing my demons, and truly working my [stuff]. That year made me a pro.'
That's what I'm doing now, partially because of this book."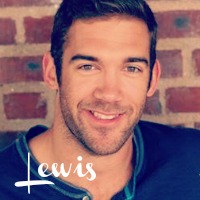 Lewis Howes – lewishowes.com
Pivotal book: The Alchemist by Paulo Coelho
"The Alchemist really helped me to understand that it's not about reaching some big goal right now, rather it's important to strive for big goals but appreciate the entire process along the way."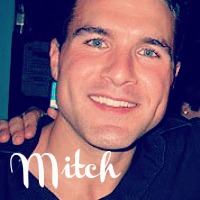 Mitch Gordon – gooverseas.com
Pivotal book: Influence by Robert Cialdini
"Robert Cialdini's book influenced me in a meaningful way. Startups test and measure tangible metrics on a daily basis. However, it's also important to understand how your users/clients think. Cialdini does an excellent job of giving the entrepreneur insight into what influences the decisions we all make, both from a practical and evolutionary perspective."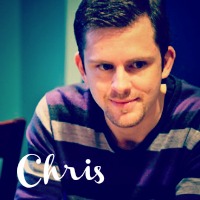 Chris Guillebeau – chrisguillebeau.com
Pivotal books: Man's Search for Meaning by Viktor Frankl and Mountains Beyond Mountains by Tracy Kidder
"Among others, I especially appreciated Man's Search for Meaning and Mountains Beyond Mountains. Both of these books helped me understand that serving others is not only necessary, but it helps us find our own fulfillment and place in the world."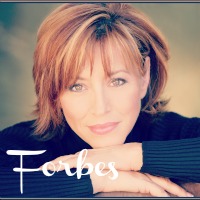 Forbes Riley – forbesriley.com
Pivotal book: The Artist Way by Julia Cameron
"The book required that you write each morning 3 pages called "morning pages" which is a random outpouring of your thoughts on paper and I was so impressed how big a difference it made on mind and my thoughts. The second piece of work the book required was to "take yourself on a date." For me as a young woman, I had never considered treating myself the way I would treat others. I found myself going to movies, parks and museums and spending countless hours self-reflecting and dreaming. You read each chapter for one week and by the time I got to week 7, my life had changed.
Another book that profoundly changed my life was Og Mandino's The Greatest Salesman in the World – I devoured this book and have reread it more than 100 times. It's an eye-opener, the teachings practical, useful and doable. And apparently with more than $2 Billion dollars in sales of health and fitness product – it must have worked!"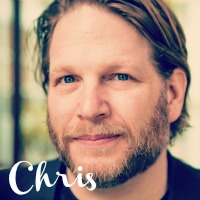 Chris Brogan – chrisbrogan.com
Pivotal book: Business Stripped Bare by Richard Branson
"Business Stripped Bare by Sir Richard Branson was the first business book where I felt like Sir Richard had built his company out using the same frame of mind that I would use. I clearly have a much smaller enterprise, but the mindset I employ is very similar."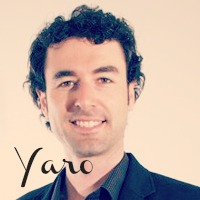 Yaro Starak – entrepreneurs-journey.com
Pivotal book: The Perfect Store: Inside eBay by Adam Cohen
"The Perfect Store: Inside eBay, was one of the most influential books for me, especially back ten years ago when I read it. I was just beginning my foray into online business and the eBay startup story was inspiring and educational.
One of the most important concepts I learned from in it was the principle of "many-to-many", where a business can service many customers by using technology to link them to many suppliers (like with online auctions). If you control the technology that manages the transaction, you have the potential scale as big as you can without actually providing the product or service yourself, which I really liked.
I still recommend the book today because eBay is one of those companies that has stood the test of time as a true internet success story."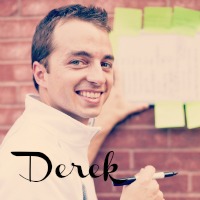 Derek Weber – goBRANDgo.com
Pivotal book: The Lean Startup by Eric Ries
"The Lean Startup put a roadmap and structure to a loose collection of ideas I had in my head and turned me on to do additional research on Toyota's Lean Manufacturing. Armed with this fundamental information, we were able to retool our entire web design and development process cutting production time by nearly half, increasing the quality (and therefore price) of our sites, and having happier more engaged clients…a win, win, win."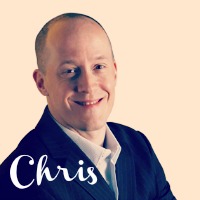 Chris Ducker – chrisducker.com
Pivotal book: Crush It by Gary Vaynerchuk
"For me one of the books that really made me DO SOMETHING from recent years was Crush It, by Gary Vaynerchuk. The whole personal branding thing just really resonated with me, and I ran with it – big time!"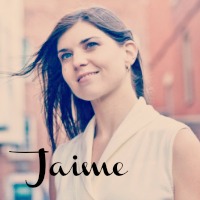 Jaime Tardy – eventualmillionaire.com
Pivotal book: The Alchemist by Paulo Coelho
"The most pivotal book I ever read was The Alchemist by Paulo Coelho. It was a book about purpose, and how nothing should stop you from achieving your aim. It's a short read, and fiction, but it put so many things into perspective. I highly recommend it."
Brenton Hayden – renterswarehouse.com
Pivotal books: ReWork by Jason Freid and David Hansson and Traction by Gino Wickman
"I have two books, and really only two I really, really believe in. ReWork written by Jason Freid and David Hansson. It is written as a software self-help book, but I use the same principles in my property management business and in many of my other entrepreneurial ventures. I even read the book cover to cover with my advisory board, and they too enjoyed it. I especially enjoyed chapters; emulate drug dealers, and be more like chefs. Obviously the titles are catchy, but the chapters are full of easy use and intuitive advice that every entrepreneur can use and learn from.
The other book I really stand behind is Traction by Gino Wickman. I first heard about the book from my CEO club, Entrepreneurs Organization. Nearly all 78 CEO's I was involved with all raved about this book. As a newbie to the group, it was hard to ignore that sort of endorsement. So I read the book, and immediately hired their high price consultants to put it into play with my entire team. At first I was struggling to justify the expense, however now I feel it was one of the best moves I made in 2012 was to implement what they teach in the book.
This books teaches you to get organized and measure your business's growth in more than one way, and on top of that, they will teach you to grow as well through their Level 10 meetings."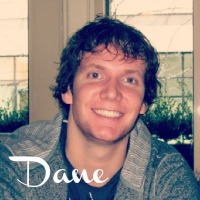 Dane Maxwell – thefoundation.com
Pivotal book: Psycho-Cybernetics by Maxwell Maltz
"It taught me about how Self Image is the driver for all of my decisions and how to shape mine so I can be unstoppable."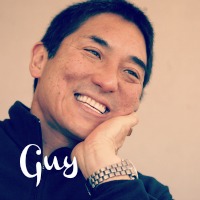 Guy Kawasaki – guykawasaki.com
Pivotal book: If You Want to Write by Brenda Ueland
"If You Want to Write by Brenda Ueland was pivotal for me. It encouraged me to write books when few people, including myself, thought I was capable of writing books. It changed my life."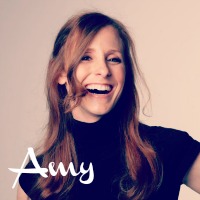 Amy Applebaum – amyapplebaum.com
Pivotal book: Loving What Is by Byron Katie
"Byron Katie's book was pivotal because it taught me to question whether my beliefs about life, business, everything are true. We spend so much time blindly believing things/ideas that limit us from our potential without questioning. "I can do this, I can't do that because of X." Time to say, "Is that even true?" My whole life and business changed when I started to question."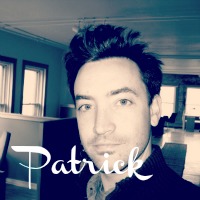 Patrick Roche – thinktankportland.com
Pivotal book: Siddhartha by Herman Hesse
"This may seem a bit antithetical, but Siddhartha by Herman Hesse continues to be a seminal book in my life.
Not only as a human being experiencing life as a journey, but also as a business owner who strives to put human capital first. As the founder and director of Think Tank Coworking, I'm in the business of encouraging collaborations and cultivating a social workspace that brings great minds together for big ideas and big ventures.
My hope is that those ventures will be built around core values of meaningful, sustainable growth and common decency, not just capital gain.
There's a chapter in Siddhartha, "Among the Child People" that recounts the Buddha's time spent as a wealthy merchant – a time ultimately devoid of public service. My hope is that as I continue to build this business (and others) that I can do so in an equitable, fair and ultimately uplifting way…"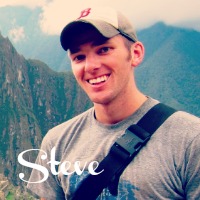 Steve Kamb – nerdfitness.com
Pivotal book: Losing My Virginity by Richard Branson
"My pivotal book would have to be Losing My Virginity by Richard Branson. Highly entertaining, well written, and [very] inspiring. It took me from thinking 'hey, this is a pretty fun little company and community' and shifted my thinking to 'how can I change the world with my company?' Thanks Mr. Branson!"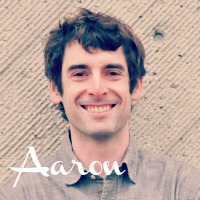 Aaron Schwartz – modifywatches.com
Pivotal book: Peak by Chip Conley
"Chip Conley is the founder of Joie de Vivre Hotels and a student of Maslow's hierarchy of needs. In Peak, Conley shares insights into how to unlock the higher-order "needs" of customers, investors and employees. It's very easy for entrepreneurs to worry about the bottom line; and we all take pleasure from building a big strategy and executing it.
Peak opened my eyes to think much more about how to create happiness – and meaning – for all of Modify's stakeholders."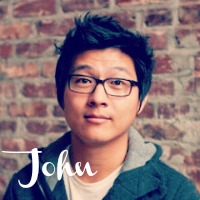 John Saddington – john.do
Pivotal book: Steve Jobs by Walter Isaacson
Steve Jobs by Walter Isaacson changed my life because it not only planted a seed for a future product and trajectory for one of my ventures, but it also gave me a new perspective on how I even pick and choose between opportunities that appear often.
The book helped declutter my mind and helped me focus on the things that mattered the most which directly resulted in quitting a dozen or so half-baked projects and refining my attention on the really good stuff that had real potential to change the world.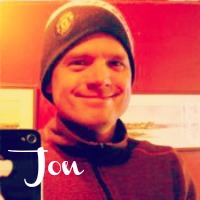 Jon Dale – jondale.com
Pivotal book: Tribes by Seth Godin
Tribes by Seth Godin changed the way I think about business and launched me into a new career helping organizations apply the principles in the book.
What about you?
What has been a pivotal book for you and why?
Leave your response in the comments. I'd love to know!