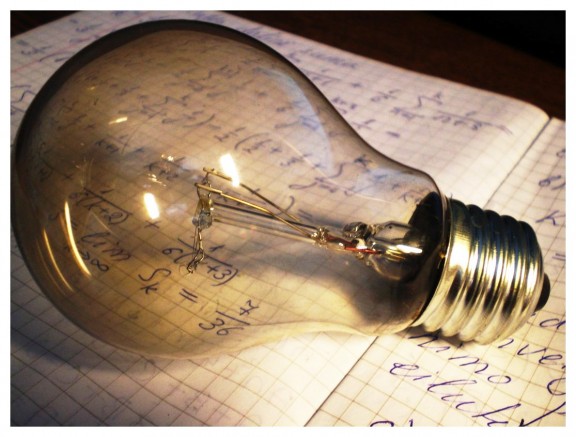 If you had told me this 10 years ago, I would have thought you were crazy. I had just ben fired from my job and I needed money bad, not ideas. Money was all I thought about, and it also seemed the hardest to come by.
In my frantic quest for money, I never once prayed for ideas, for inspiration, for creative solutions to my problem. I just prayed for money (and for another job).
This is where I think I, along with most of the world, miss out.
In our frantic search for quick answers, we want God to just come down and rescue us by dropping some great new opportunity into our laps. And instead of putting in the work of figuring out a creative solution, we sit and wait. We wait for opportunities to come drifting by so we can pluck them out of the water and revel in the ease of it all.
I think God is in the rescuing business for sure, but not when we have a brain between our ears and fingers on our hands waiting to be used, and we are not using them!
It is just easier to have someone else think for us, have someone else risk for us, have someone else tell us what to do.
I know now that ideas, not money would have brought what I truly needed 10 years ago.
You see, immeasurable satisfaction, and confidence come from using our mind to solve problems. That is what it is there for! And ideas acted upon are the key to solving problems!
Therefore, I declare – pray for ideas!
"What brings joy to the morning isn't the thought that today will be free from problems, or difficulties or troubles, but rather the knowledge that "I can do all things in him who strengthens me." ~Harold Blake Walker
Photo Credit: qisur via Compfight cc