As you may know, 4 months ago, Claudia and I started the IDC Project. We did this because we've realized how much what we do, say, and the decisions we make are influenced by what others may think (click here to learn more about the IDC Project).
We've received an incredible response to this project! Many people have shared with us how this project has challenged them and how they are now doing their own "uncomfortable situations."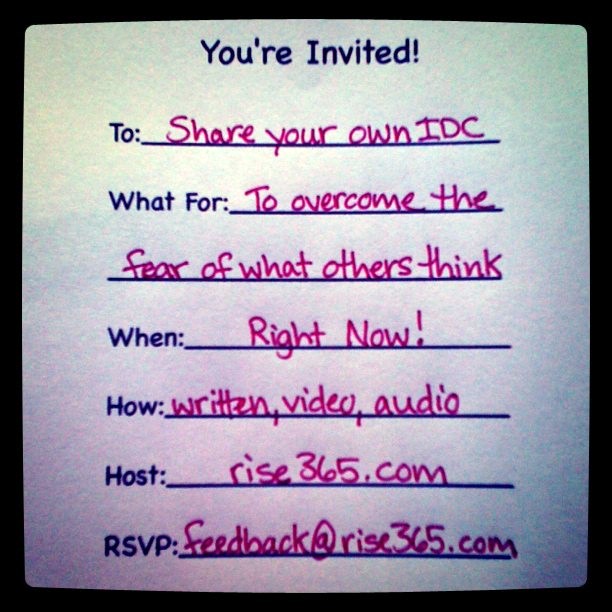 An Invitation:
Do your own IDC and you'll have the opportunity to share it in your own IDC post!
Guidelines:
– Activity is up to you. It can be as simple or as big as you like. It could be something like calling an estranged friend, speaking up when you disagree, or running with your shirt off. More exemples here.
– Sharing format is up to you. Written, video, or audio. It's your choice. Write about what you did and what you learned from it. Shoot a video of you in action! Or, maybe with what you're doing, just audio would make sense.
– Contact us. If you'd like to do your own IDC and have the opportunity to share it in your own IDC post, email us and let us know. Our email address is: feedback@wholeheartedhuman.com.
Keep in mind, "uncomfortable situations" are often unique to each person. You may think that others aren't going to think that what you do is a big deal. Not so. If it is a big deal for you, it's a big deal!