As our evening is coming to a close in the Good household, we realized that we have been blogging for 176 days straight. Just 5 days short of 6 months of blog posts!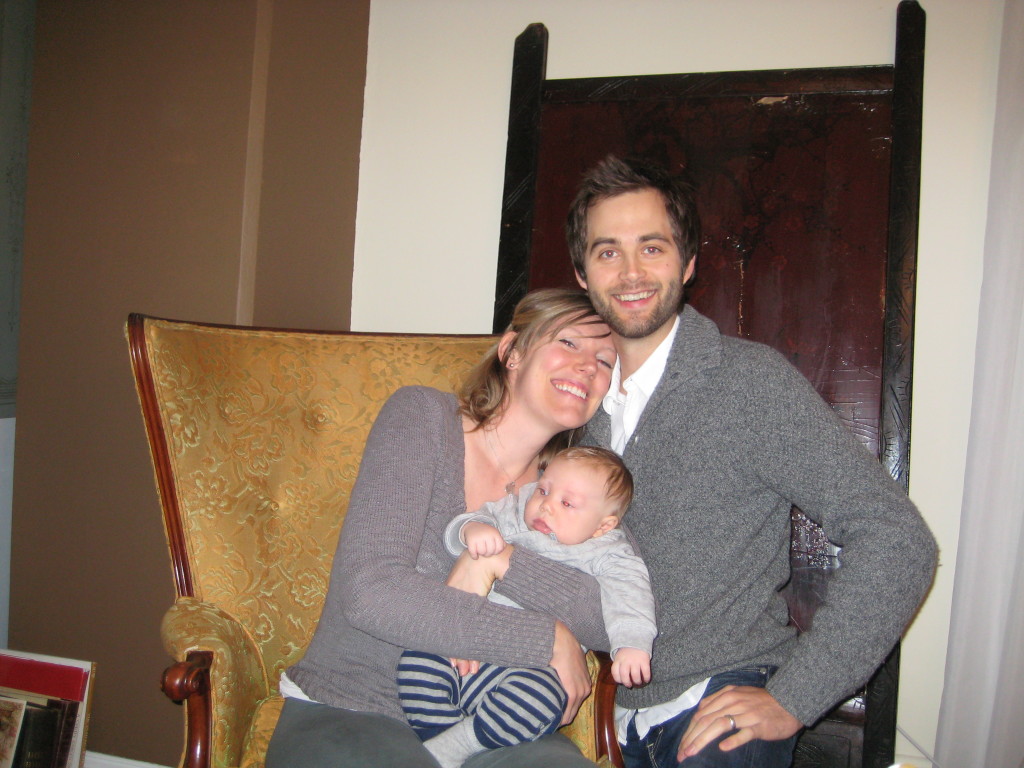 You have heard about our adventures, read about our struggles, and have watched our son grow up right along with us.
You have probably laughed with us (or at us, which is fine too) and perhaps cried with us (as I did while writing some of my posts).
Looking back, I can remember the day we nervously published our first post. We sat stiffly on our living room couch and shot a video. I had Jude draped over my shoulder like a limp dishtowel. He was about 8 weeks old.
I remember feeling vulnerable and nervous, nervous you would think we were a little nutty. I'm OK with that now if you still do. I am a crunchy mama after all! (Thanks to Jody Berkey for alerting me to the fact!)
I feel thankful, thankful for the opportunity to do what we are doing. I feel thankful to be meeting all of you. I feel thankful to be working through fears and insecurities and thankful to have this "journal" of our lives which we wouldn't normally have. That alone is enough to keep me blogging till I am 106!
Thanks to you, we have grown stronger and wiser. I feel like a different person than I was 6 months ago! We have challenged one another and pushed each other to new limits.
So, here's to all of you! 176 days of a beautiful story, written together. Cheers! Here's to many more!
Question: How did you first find us here at rise365?