I never knew likeability played such a huge role in how the world goes around. Hey, everybody knows they enjoy being around people they like, but I don't think many of us consider why, or for that matter, try to be more likeable ourselves.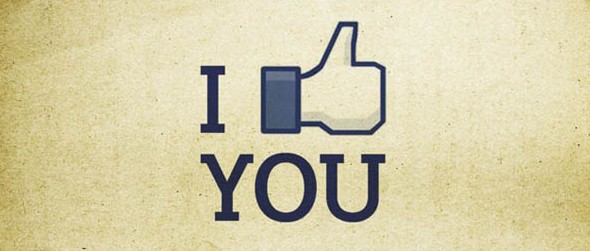 Some people might say working on being more likeable is caring too much about what other people think and working to please others. I disagree. I think being likeable is an absolute necessity for successful living. Here is why.
Think of it this way. You go in for an interview. You dress in a blue shirt and dark grey pants. Your shoes are shined to a perfect gloss. Your teeth are freshly whitened and glow when you smile. Your stylish leather Saddleback bag is draped over your shoulder and you feel great! Your introduction speech is perfectly memorized; your resume, flawless. You are confident you will get the job.
When you arrive exactly 10 minutes early you sharply introduce yourself to the secretary who gives you a blank stare. You take your seat.
As you look to your left you see another interviewee walk through the door. He is dressed in the exact same outfit, blue shirt and dark grey pants, and of all things, is carrying the same awesome leather bag as you. His shoes are also shiny and when he smiles, you can see his straight white teeth gleam in the light.
You watch him as he goes up to introduce himself to the secretary. He speaks kindly and says something to the woman who is suddenly smiling from ear to ear. They chat lightheartedly and you can't believe this is the same woman who gave you a blank stare just moments earlier.
As he sits down he strikes up conversation with the guy next to him and within moments they are laughing heartily together. They are having so much fun talking that you move a little closer, you want to hear what they are talking about. 
You begin to wonder who this guy is and although you want to dislike him because he is your competition, you actually almost want him to get the job because he seems so… likeable.
You are soon called in to your interview and it goes flawlessly. You are confident you will get the job. You have all the credentials and experience. It doesn't matter that you really didn't hit it off with the boss, he was as boring as a brick. Surely they would hire you based on your experience anyway.
As you leave, you watch the other guy enter the room, within seconds you hear laughter. That was the boss whom you had just labeled as "boring as a brick" laughing. "Humph," you say to yourself. You shrug your shoulders and walk out.
The next day you get a call saying that you didn't get the job. 
Outraged you ask "why?" You explain that you had all the right credentials (ok, so maybe you wouldn't say this, but for stories' sake… you do) The secretary answered quickly, "You didn't get the job because they liked the other guy better."
Likeability is powerful. 
I am just beginning to explore the reaches of it, but am realizing that it plays a huge role in all the inner workings of our society, from who becomes president to how much tip you decide to leave for your waitress.
Likeability (being likeable and liking yourself) is even connected with living longer and having fewer illnesses. Basically it is a life or death issue! That may sound a bit over the top, but think about it.
Think of who you like to be around and why.
Think of why you tipped that cab driver more than you ever have any other driver.
Think of why you always go back to your favorite coffee shop.
Think of why you buy from that small dealer rather than the big one who sells the same thing for less.
Think of why you call one friend quicker than another.
Think of why you are always drawn to read one person's blog versus another one.
I think you will find it all comes down to likeability.
Isn't that interesting?
Question: What features make the people you like being around so very likeable?
p.s. For more on this topic, I suggest "The Likeability Factor" by Tim Sanders. It's a book I'm listening to right now and am thoroughly enjoying it!