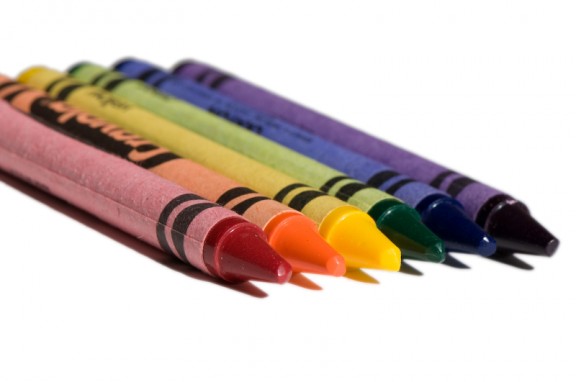 The other evening Michael and I sat in our kitchen and colored. We had two 99 cent coloring books and a box of 24 crayons.
There was something wonderfully freeing about the limiting pre-drawn pictures of happy puppies and kittens and only having 24 colors to choose from. It let our minds relax and become creative with what we had.
Limitations can be tricky. From the outside, they look like an overweight jockey on a race horse, slowing us down. We feel woefully limited by our limitations. But, I would argue that we do our best work and are the happiest with strict limitations.
We like to complain that our circumstances aren't ideal, and if we had more options than we could do what we really want to do.
But what was so delightful about our coloring session was the limitations that were there. Pre-drawn pictures and the use of 24 colors. That was it.
When our son, Jude, was only 3 months old, he was up every two hours through the night and barely slept more than 45 minutes during the day. I had some major time limitations, but to my surprise I did some of my best writing during that time. I found the lack of time made me very disciplined when I did have time.
I am challenging you to use your limitations to your advantage. Instead of complaining about them, see what you can do within the confines of what you have. You will be amazed at yourself and your resourcefulness.
If you want to write a book and you only have a half hour a day to write, than start writing. You will accomplish more than you ever thought possible in that half hour and eventually you will have a book, which is much more than you would have if you spent the half hour watching TV.
Your limitations can be the most helpful part of your life if you choose to view them that way.
Question: Are you using your limitations to your advantage?
Photo Credit: EJP Photo via Compfight cc