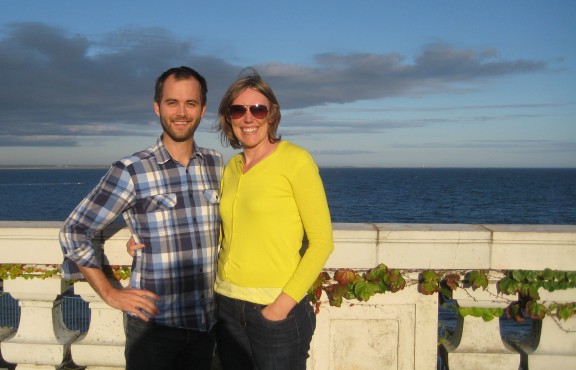 This past weekend, Claudia and I dropped our son, Jude, off at his grandparents and we took off to the little coastal town of Newport, Rhode Island. We were celebrating our 10th wedding anniversary and had a great time unplugging and spending time together in a new place.
We've learned in the middle of the hustle and bustle of life and entrepreneurship, it's so important to continue to invest in our relationship. If we're not careful, that can get crowded out with the seemingly more urgent things.
It was great to connect in this way and it was great to travel somewhere new. There's something special about traveling to a new place where the people are a little different from you. It shows you that there are people who do life differently than you do which gives you a new perspective and generates new ideas.
How are you continuing to invest in your relationships as you work towards your goals? What new places are you seeing to give you a new perspective and new ideas?