Make it quick. A decision, that is.
I've heard it said a quick decision is often your best decision and better than no decision at all. I tried it. Here is what I found.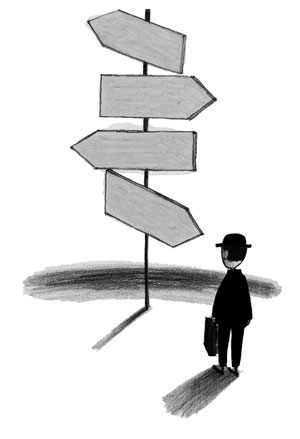 I feel great about myself when I actually decide something rather than letting it drag on and on and on. I take responsibility. I decide.
I have always feared a decision in the past. It was too definite. I feared making a mistake by making a wrong choice. It was easier to let other people decide for me. Then I could blame them if it turned out to be a bad decision.
Now I am taking responsibility and making my own decisions. I feel more confident. Free-er.
I seek advice from trusted people when needed. Michael has been my soundboard for so very many decisions. I deeply trust his wisdom.
Setting a time limit for making a decision is everything. If I set a limit, than I don't let the decision drag on. A couple hours, a couple days or a couple weeks for a huge decision. But taking too long is actually detrimental. Making it quick is best.
Proverbs says, "A hope deferred makes the heart sick." I have found this to be true. Don't drag a decision on and on. Decide. Move on. Make it snappy.
Making a list of pros and cons rather than strictly relying on emotions, helps me make a good decision. This takes out the guessing game as to which way to decide.
I then make my decision and stick to it. No changing it up 2 hours later. There is nothing worse than me doubting my own ability to make a decision. How horrible I feel about myself if I am constantly second guessing my own abilities in this area.
Making a quick, smart decision is crucial to successful living.
After all these things, if my decision proves to be wrong, I take responsibility, make amends, and learn from my mistake.
Make a decision.
Make it quick.
Question: What have you found to be the best way for you to make a decision?