Life has a strange way of lulling me into mediocrity. Or does it? I keep thinking that I need to enjoy the moment so much that I don't even enjoy the moment. Or I have this long drawn out dance in my mind about how I need to be intentional and feel what I am feeling. In the midst of my thinking that I need to be feeling, I am totally absent from actually feeling for the better part of a day.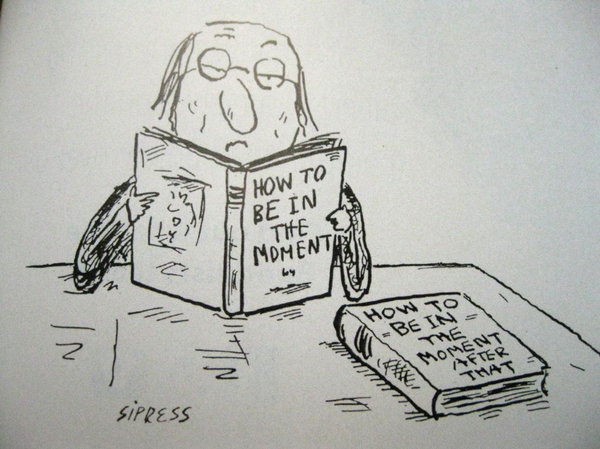 There is this weird absent from the body present with the body thing that goes on with me, and maybe you too. Or it might just be me. Things happen. I feel things that I don't know if I was meant to feel. You know when you barge in on a conversation and realize that you are NOT welcome?
That is me… except in life. I feel like I know things I am not supposed to know. I see things I am not supposed to see. I mean in the beyond seeing way, like the shift of someone's eye. It says things to me. Sentences. The small words cut through the big words that are being said. 
Sometimes I think it is a gift. Sometimes it feels like a burden. Either way, being inside my brain sometimes feels like I am at a carnival. All the noises are too loud, the smells are too strong, the lights are too bright and, "Ohhhhh, look at the cotton candy, I totally need some!"
Don't ever go to the mall with me because I notice everything from a shiny object flickering in the light, to a person's untied shoelace dragging on the floor. Every color, every crooked sign and every sigh from a disgruntled employee I see and feel. From a sparrow flitting around in the skylights to a baby crying for attention. I feel it all and with it I also feel the longing to be somewhere else. I carry with me a piece that is not human.
I guess it shows that we are not made for this earth. We are created as beings who's hope is not here. I see things, I feel things that sometimes don't seem made for this earth. But yet here I am. Here.
So, this then is my struggle. How do I live presently, happily, excitedly, creatively in a place where I am made to dwell only temporarily? How do I put all the sights, smells, feelings to good use?
I can choose to live presently, happily, excitedly, creatively or I can choose to live in the past, depressed, unenthusiastically and without passion.
I am choosing the former. I am choosing to feel and let the feelings move me. Feel the ups when there are ups and the downs when there are downs. Feel the joys, the sorrows. Feel the stuff. The stuff of life. If life is like a good movie I want it to take me up, take me down, but just don't leave me the same way I came in. Life fills me. Makes my eyes sparkle. I can't help it. I love this life stuff.
Question: How do you feel about your life? Are you who you want to be?