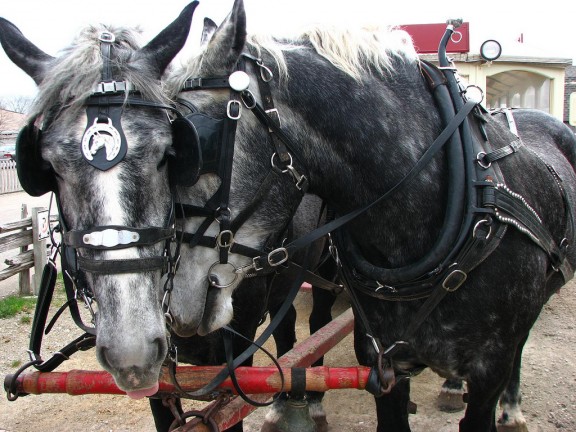 When I was first starting my business, one of the things I was painfully aware of was my competition. I wasted time and energy studying their websites, comparing services and prices, and worrying if anyone would buy from me.
Doing some research and due diligence is good. However, their comes a point when you need to ignore your competition and focus your time and energy on what you're doing, not on what your competition is doing.
How do you know when that time is? I don't know. Two days?
Bobbi Brown, founder and CEO of the popular Bobbi Brown cosmetic line says, "Keep your eyes on the road. Don't look at all the competition."
Like the Amish here in Pennsylvania do with their horses, you need to put blinders on and let all the noise around you disappear.
Marketing expert Ameena Falchetto says if you pay too much attention to your competition you "fall prey to being a bland version of your competition with a cloudy message."
The people who buy your product, sign up for your service,  or read your blog do so because they like you and they like what you're doing. If they wanted the guy down the street, they would have went to him.
Ignore your competition and build something great, something remarkable and totally yours.
Photo Credit: DenisGiles via Compfight cc