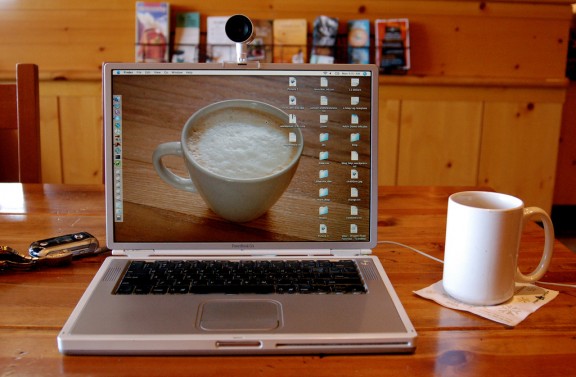 I used to be a blog scoffer. I thought blogging was dumb and I had declared I was never going to become a blogger, ever! Then I gave it a try. Now I can say with gusto that blogging has successfully revamped my entire life in an amazing way!
Here are 10 cool ways blogging can revamp your life:
1. Uncover hidden talents
Writing unearths hidden things within you.
I never knew I could write. Journal, yes, but write, "uh, what??" Through blogging, I realized I love the writing process, love it! Each blog post is like a mini book and the challenge of writing excites me every single time.
It also re-birthed my love of painting. Below is a recent piece of mine inspired by the artist Emma Leonard.
2. Get out of depression
Depression had its talons wrapped deep into my head for years. I couldn't shake it. Being depressed had become a habit.
Something strange changed in my spirit when I started blogging. I began to shift my focus from what others could do for me, to what could I do for others. I became happy. I always wanted to be happy!
As simple as it sounds, I had never grasped this concept before. I thought I needed to be happy before I could help other people. I thought other people just needed to make me happy.
I have found the opposite is true. I give, I find happiness. Blogging is giving. It is opening up; it is offering. It is coming beside.
3. Make money doing what you love
I look into a lot of tired, lifeless eyes. Eyes that have no passion. Eyes that drone with boredom.
Why do we insist on crunching ourselves into jobs we despise and think we are doing the best thing for ourselves and our families by doing so? NO!!! A job that is not fulfilling sucks more life from your entire sphere (mind, body, marriage, family, relationships) than you realize.
But is doing work you love really a pipe dream? No, it's not. We are in an amazing time where opportunity abounds. Opportunity is endless, you just have to shift your focus to see it.
This blog has helped Michael and I do exactly that. And it has brought more insight and opportunities than we could have ever imagined.
4. Get a college education for free
To have awesome things to write about on a blog you need to have awesome ideas in your head. To have awesome ideas in your head on a consistent basis, you need to read. Guess what happens when you read? You learn!
Because of this blog, I have read books on business, entrepreneurship, relationships, communication, marriage, spirituality, writing, thinking, working… and the list goes on and on.
I have gotten a college education on how to do life well simply by starting a blog and putting myself into a position where I need to read!
5. Grapple with consistency and win
I have heard it said that the combination of consistency and authenticity make for a great entrepreneur. Authenticity I grasped easily. Consistency, however, had always eluded me.
This blog gave me the gift of consistency.
When you tell people publicly how often you will write, you make yourself accountable. I figured if this guy could blog consistently for 5000 posts, I could blog consistently too.
6. Feel needed
Whether you are a gardener, a mountain climber, or a stay at home mom, feeling needed is vital to feeling happy. We all need to feel needed.
I have found blogging is one way for me to feel needed. If I was gone, I would be missed.
7. Kiss vulnerabilities' blushing cheek
I become vulnerable every week on this blog. I am vulnerable to your opinions on what I write. I expose my own fears so that they can die in the light of exposure. Through this process, I become better and stronger and I grow in character. Scary, yes! But, oh how we need vulnerability to fully live!
On a blog, the writer shares, the reader shares. There is vulnerability. Vulnerability changes lives and that's a privilege.
8. Chop away fear
You have to do something courageous to gain courage. You have to face your fear. Each time I sit down to write here, I face fear. Each time I hit the "publish" button, I chop away at a branch on my own fear tree.
Publishing your thoughts publicly exposes you in new ways. It forces you start chopping away at fear.
9. Learn how to win friends and influence people
Yes, that is the title of Dale Carnegie's amazing little book, but seriously blogging does it too. You want to grow your blog? You literally have to learn how to win friends and influence people.
Blogging makes you practice this valuable skill on a regular basis.
10. Meet really amazing people!
Starting this blog has given me the opportunity to meet and connect with some incredibly amazing people outside of my normal social sphere. I would have never had this opportunity without this blog!
You are one of these, dear reader, and you have made my life better, fuller, richer! I am eternally grateful.
Photo Credit: scottfeldstein via Compfight cc