This is the second post in the "Are You Born With It" series.
This morning I was listening to Dan Miller on his 48days podcast and he posed a question that immediately caught my attention.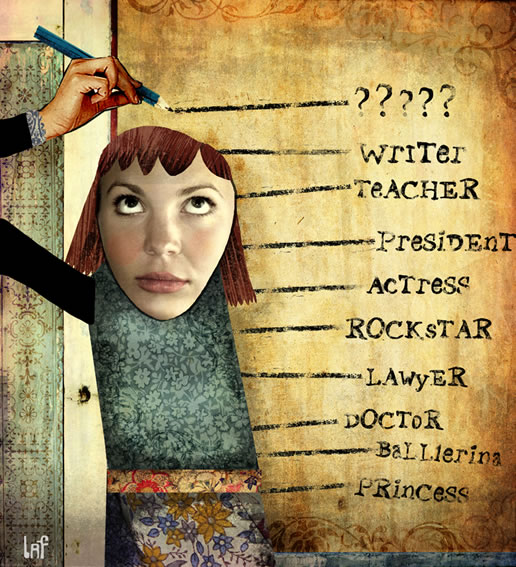 "What happens to a dream when you give up on it?" He said. "Where does it go? Does it disappear? I think it takes up residence in our mind and spirit and then from there, starts to cause problems."
He went on to pose the idea that health problems, depression, and frustration with a job could all be stemming from a dream that has been rejected or cast aside. Could dreams really be this powerful?
I think he is dead on! Dreams, inspiration and desires are a key part in our wiring as human beings. We were all born with certain abilities, skills, interests, and talents. How we use them and whether we use them is the key.
Using these gifts brings deep satisfaction and fulfillment. Not using them seems to drive people to depression, frustration, and unfulfillment.
I have a friend who has the most compassionate heart of anyone I know. When she was a  young girl, whenever she heard a siren from an ambulance, she would stop whatever she was doing and pray. She couldn't stand the thought of them possibly dying without making peace with God.
I know this is true because we would often be playing together when she would suddenly stop, upon hearing a siren, and pause to pray.
Today she is still compassionate and it draws people to her. Her compassion overflows into her kids and around the world, and she inspires others to do the same. She blogs here, by the way.
I told that story because wherever she goes, she uses her gifts which coincide with her dreams. If she would constantly deny her heart of this pursuit, I think she would dry up. She thrives on giving, helping, and loving and her life is full because of it.
When we deny our built in desires and dreams any outlet, they don't just go away. I think we try to bury them with distractions but they continually knock on the door of our hearts, begging to come out.
I think most of us are taught to settle, not push the limits, not pursue our dreams. We are taught to do what is safe, secure, and comfortable and most times our dreams don't fit into safe, secure, or comfortable.
We are taught to fear the "what ifs" instead of seeking them out and encouraging them.
I am confident everyone and anyone can pursue their dreams, but it takes exactly that, pursuit. Action.
"Every great dream begins with a dreamer. Always remember, you have within you the strength, the patience, and the passion to reach for the stars, to change the world." – Harriet Tubman
Question: What is your take? Have you ever settled for safe, secure and comfortable and pushed your dreams away?