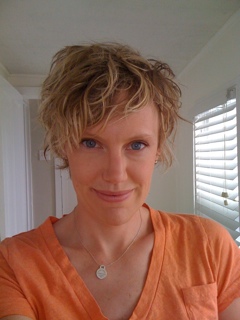 So, I'm sitting here in the quiet of my house, living. My heart is beating, I'm breathing, thinking, blinking my blue eyes, living.
Life is so bizarre, I have decided. I am trying to live each day to it's fullest, but sometimes it seems like there are whole days, even seasons of nothingness. Days that pass, and to my knowledge nothing of any significance has happened. I lived it, and breathed it, but I don't even remember it later. I am often tempted to think those days are a waste, which is crazy! Its a day of life!!!
It's like there is this voice saying, "Hurry up and live already!" So, I hurry up and try to live, but I feel like I'm just standing there waiting to live while I'm already living! It's like life is going by me in a blur of daily-ness and I am standing there saying, "Wait, don't go so fast, I need to start living first!"
Days keep passing and I feel like I'm not doing something I was supposed to do yesterday…!
It consumes me! It's a voice, and it lies! A ploy to get me discouraged and off track. How tricky this voice is though! How deceiving!
It says things like…
"Hurry, you're too slow, life is passing you by."
"You're not where you should be."
"That thing you did, it wasn't important enough to be THE thing you're supposed to do."
"How ineffectively you use you're time."
"You'll never amount to anything…"
"You should have, should be, aren't…"
And on and on it goes.
Sound familiar?
The shoulda, coulda, woulda, bla bla bla voice! Its the same old trick to get me thinking I'm not 'truly' living when I actually am!
So, I'm talking back to the voice today and saying…
"I am here, right now. I'm not in the past, I'm not in the future, I am here! In this day, and I'm gonna live it!"
Oh, and by the way, this is what I AM today!
-Saved by God's grace!
-Doing a great job being a mother to my newborn son!
-Going to succeed, and am succeeding at life, marriage, friendships, making money, loving, being loved!
TODAY I'm also thankful for…
Life
Love
Hardship
A healthy robust baby
New opportunities
AND…This very day that I just LIVED!