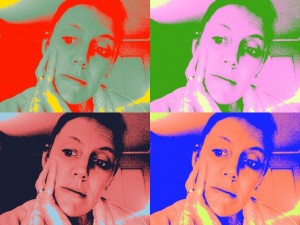 I opened one of my journals from a year and a half ago. The entry that caught my eye was, "How the days fly by! Oh time, where have you gone?" Do you ever feel like the year that just passed went by so fast that maybe the rest of your life will pass and you'll be 80 before you know it wondering where your life went?  Is life flying by at a speed that scares the heck out of you? I remember thinking this all the time!
It felt like I was trying to start REALLY living each year, and meanwhile, life was passing me by. Life wasn't how I had imagined it would be when I got to where I was. I was supposed to look like… I was supposed to have done… My marriage was supposed to be… bla, bla, bla.
So why is this? We all live each minute of each day that we are alive. Why do some people look at their lives and feel fulfilled and time seems to be on their side, while others of us seem to always be playing catch up and time passes way too quickly?
I think the difference is goals.
Without goals we are like a ship sailing around the ocean with no compass. How will it ever reach it's destination? It won't!
I used to baulk at the idea of setting goals. It seemed too confining, "I just want to live life freely," I would say. And I did. And I got pretty much nowhere. Mind you, I had ideas of what I wanted to do and what I thought the future would look like, but no plan of action as to how to get there. I was the ship sailing without a compass, and I felt like it too.
We all want to have lived a full, meaningful, purposeful life, right? That's what goals do. You want to live so that years don't just fly by? Set some goals and be amazed at what you can accomplish in a short period of time. No longer does time seem to steal life from you. We are in control of navigating the time we have been given. Each day, each minute.
"People are always blaming their circumstances for what they are. I don't believe in circumstances. The people that get on in this world are the people who get up and look for the circumstances they want, and if they can't find them, make them!
– George Bernard Shaw