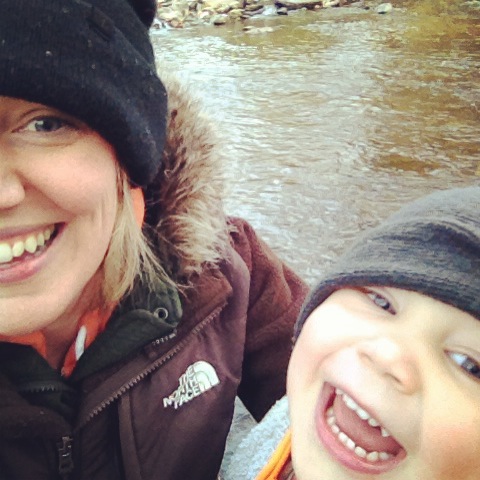 Where are you going?
Good question. I've been thinking about it a lot myself recently.
Last year, we set our goals for the year and spent the first 6 months working hard towards them.
Then we hit a major bump financially and all other things needed to be set aside just to make sure we could put food on the table each month.
There are seasons of life, I realize where this needs to happen, where we set all other things aside and just work hard to get through. But the key word here is season (and the shorter, the better).
Why?
When I recently set aside all the goals I was working toward, I forgot where I was going. I felt a spark inside of me go dim. When I was working towards something, it gave me energy, excitement, and confidence. When I lost sight of where I was going, I just felt blah.
When you know where you are going, you can stand tall. You don't get sucked in by shiny objects or deterred by bumps in your road. Opinions and bad directions are easy to brush off when the path is clearly laid out in front of you. You keep going, putting one foot in front of the other, no matter what. And guess what? It feels absolutely wonderful to do so!
But, if you loose sight of where you are going, then you become subject to every opinion and puff of wind that comes your way. You waffle on decisions because you have no direction to filter them through. You put things off because they don't feel like they are taking you anywhere but in one huge circle and your days pass in a blur of purposelessness, which I have to say is one of the worst feelings a human being can feel.
So, blah is what happens when you don't know where you are going. And when we feel blah, we are not confident, we are not proactive, we are not intentional. We don't go out of our way to help others, or ourselves, and the downward cycle only increases as we get more discouraged and despondent.
And then blah becomes our new identity!
But really, who wants to be be known as blah?!
So here is what I learned at the end of this rant. It is vitally important to continually reassess where you are going and find ways to keep it front of mind – even in the seasons where you cannot directly work towards it.
There is nothing worse than a life spent spinning in circles, doing nothing but waiting and putting out fires. We all want to be the person who has the courage to do mighty things with their life. But the truth is, mighty doesn't just happen. It requires getting up, deciding on a direction, and moving towards it.
(Photo of Jude and me!)