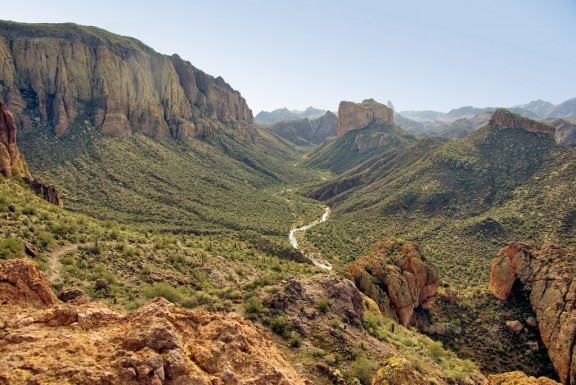 Courage often emerges after stumbling through a wilderness.
Wilderness brings about need, and great need widens the eye. It slows time and allows contemplation to buzz about, drilling deep holes into the heart's locked parts.
We are vulnerable in the wilderness. We question and we groan and we look for answers where before we never even looked. Wilderness opens our eye wider and grows our hearts bigger. It deepens the soul.
But thriving in the wilderness hinges on both thanksgiving and generosity. Both feel insanely opposite of what we want to do, but without them the wilderness is too hard, too deep, too confusing.
We find true treasure when we look beyond ourselves. It is in this way the wilderness then becomes a most brilliant gem. We are finally able to see joy in the midst of despair and courage even in the midst of fear.
Question: What gift has your wilderness experience brought you?
Photo Credit: Al_HikesAZ via Compfight cc