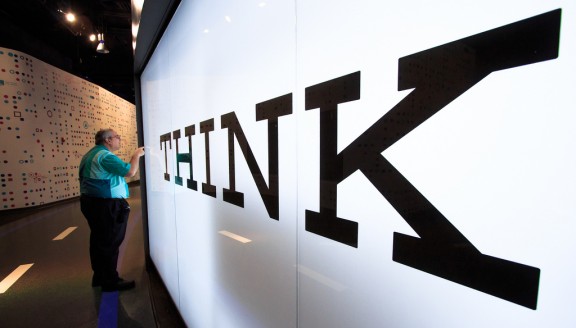 We know changing our thinking changes our lives. But what do you do when unhealthy default thinking keeps sticking around? I'm talking about thinking habits that go way back to childhood and other formative years.
Unhealthy default ways of thinking go incredibly deep and many times we have trouble even recognizing them, let alone changing them. And when we do recognize them changing them for good (or completely revamping our thinking) can be challenging to say the least.
Benjamin Franklin recognized this challenge and developed a systematic way of changing his thought patterns and actions, which proved to change him as a whole. He had 13 areas in which he wanted to improve and worked on one a week, charting his progress as he went.
Gretchen Wilson in her book The Happiness Project took a similar approach except she divided her areas into 12 month long projects. She also charted her progress as she went.
Both Franklin and Wilson were determined to shape their thinking so that they could live lives which felt purposeful and meaningful and full. They did what most people never get around to doing – changing.
Your turn: Have you been able to change your unhealthy default ways of thinking? How did you go about doing it? Did you use a system, a book, a series of tapes, mentoring, or counseling? Did you change your environment or change a job? Were there specific actions which led to radically new and improved thinking in your life?
I'd love to hear about it in the comment section of this post. 
Photo Credit: Scott Smith (SRisonS) via Compfight cc